Crocs has shocked the masses by introducing their newest cowboy boots. They are all set to make their way into retail stores and websites on October 23, 2023, which is also Croc Day.
The company announced the arrival of the iconic boots and stated that these are going to be limited edition ones, and only a limited quantity will be sold worldwide.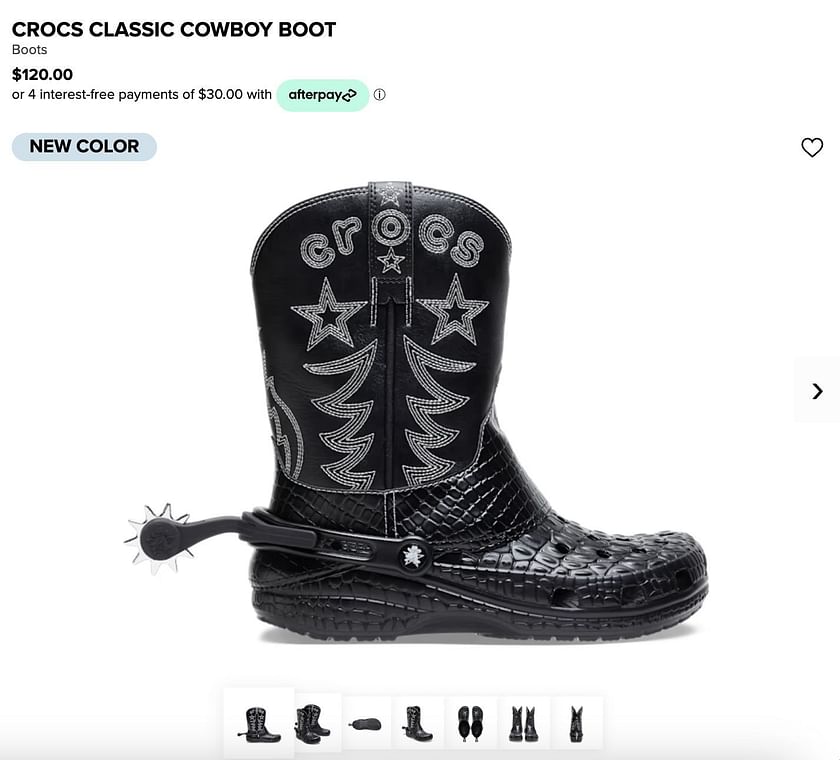 The company stated that the boots are going to have a "croc-embossed texture," along with some shiny metallic charms, and the brand's name in silver embellished stones. It added that the all-new cowboy boots will have a "spin-able spit charm."
The announcement made by the brand read:
"This Croctober transcends former years, as Crocs redefines creativity and self-expression by bringing to life highly anticipated activations requested by the fans, for the fans, and celebrating what it means to truly Come As You Are."
These Crocs cowboy boots will retail for $120, with the company calling it a "western spin on the classic Crocs." They also informed customers that they would be able to customize the ventilation holes with charms, just like they usually do for the regular pair.
Furthermore, the brand stated how they are expecting high sales value of the boots as they believe many celebrities will be donning these.
---
Crocs Classic Cowboy Boots will be available only in black color: More details revealed as netizens share ecstatic reactions
Every new release by Crocs makes the netizens excited and exhilarated.
As the brand revealed details about the new Crocs, they announced that these new cowboy boots would be available only in a single color: black. However, the brand stated that the fans will be getting Croc Star and Cowboy Duke Jibbitz charms to dazzle up their cowboy boots.
The website states that the boots would be available for both men and women, from sizes 4 to 13. It also stated that the cowboy boots will have a removable spur on the backstrap, along with "Comfy Croslite footbeds," and usual vent holes.
As soon as the brand made the announcement on social media, here is how the netizens reacted: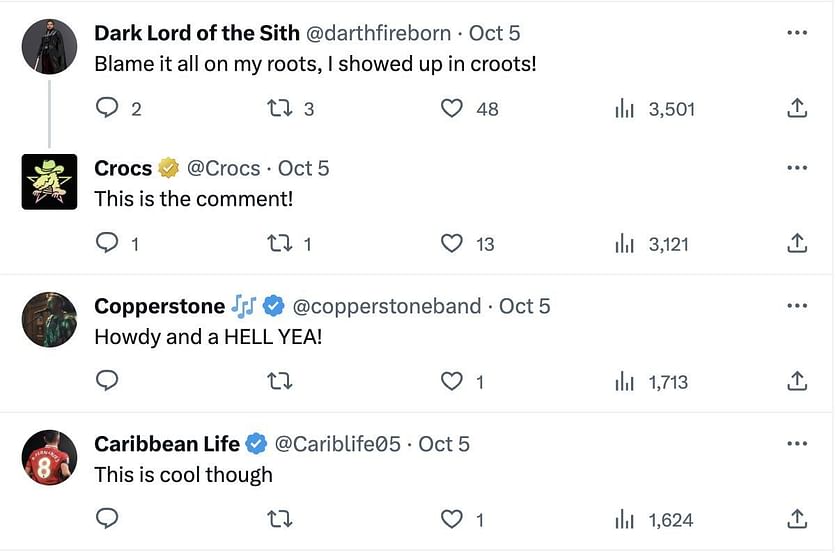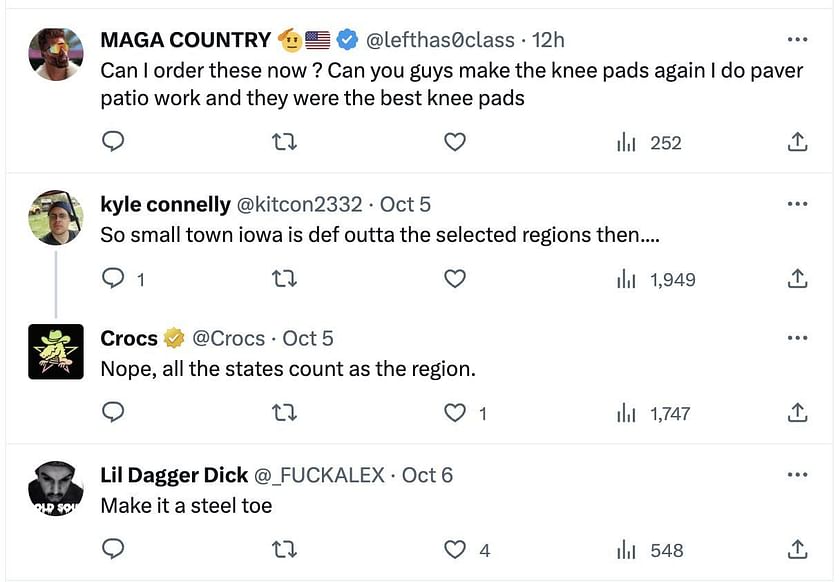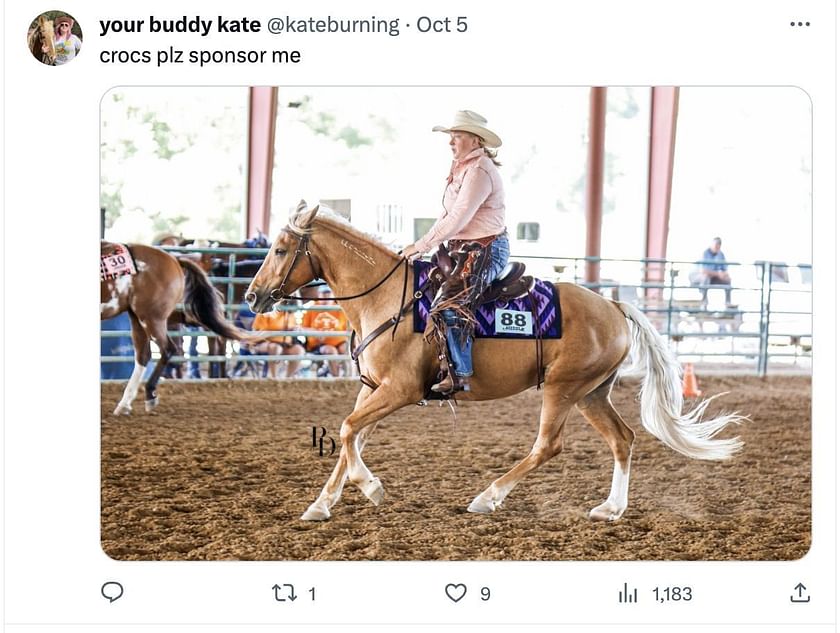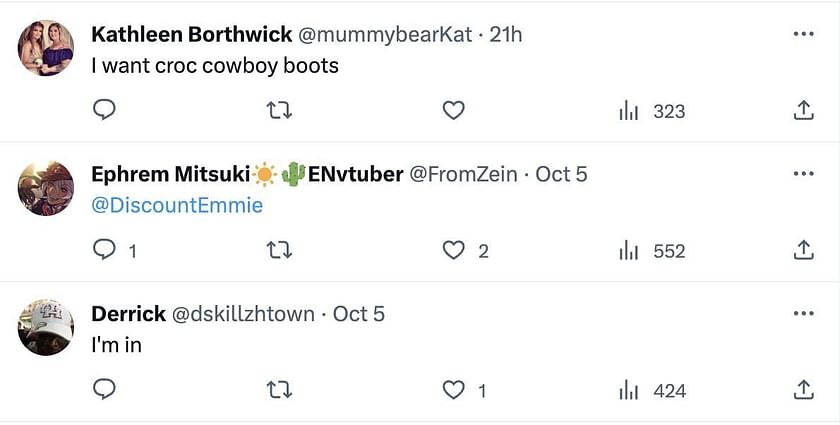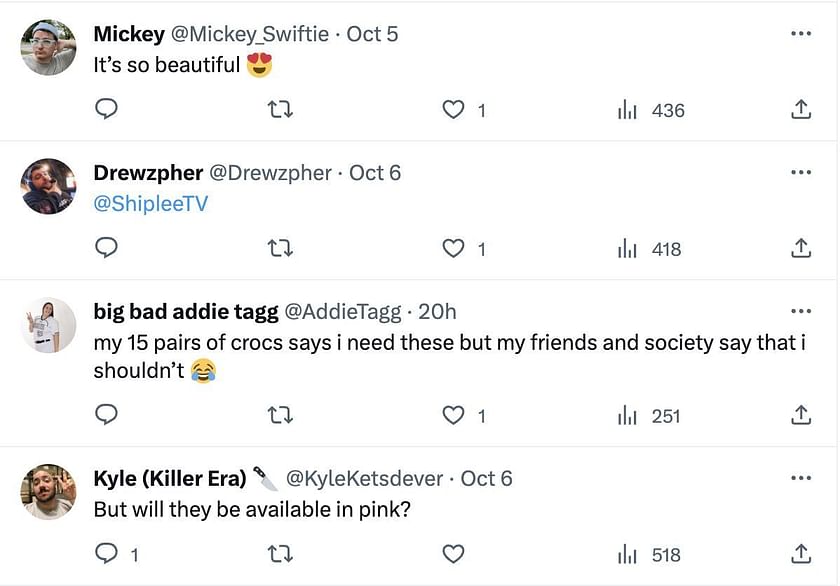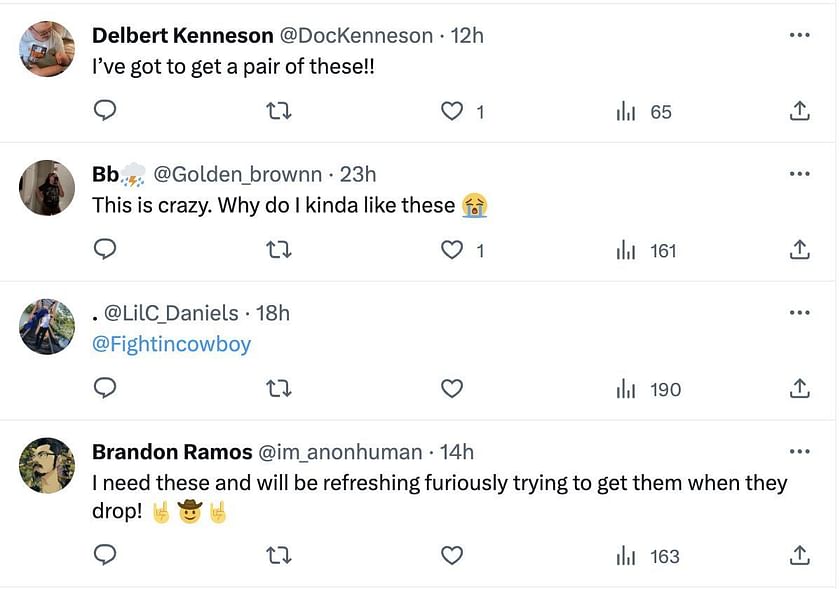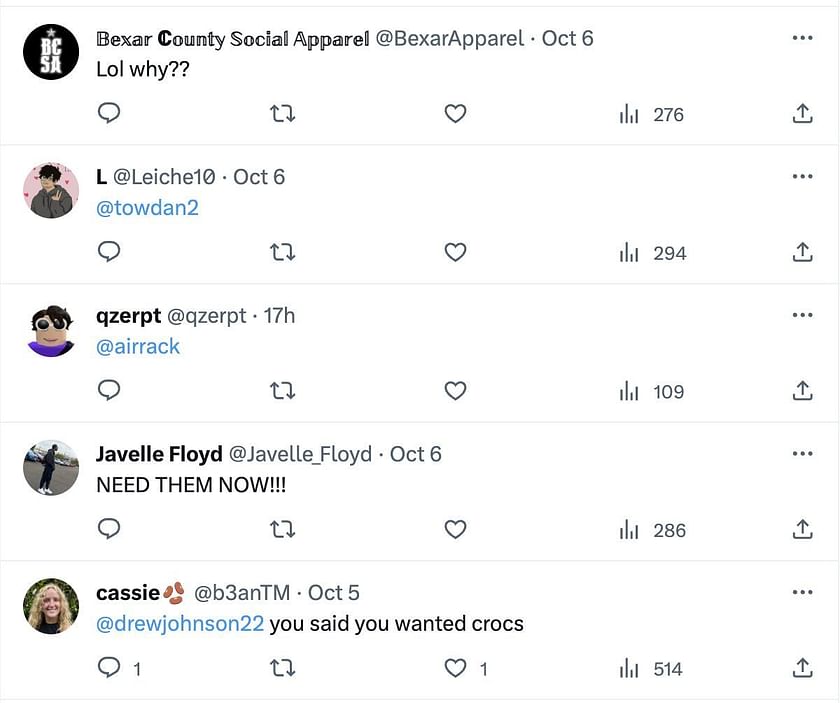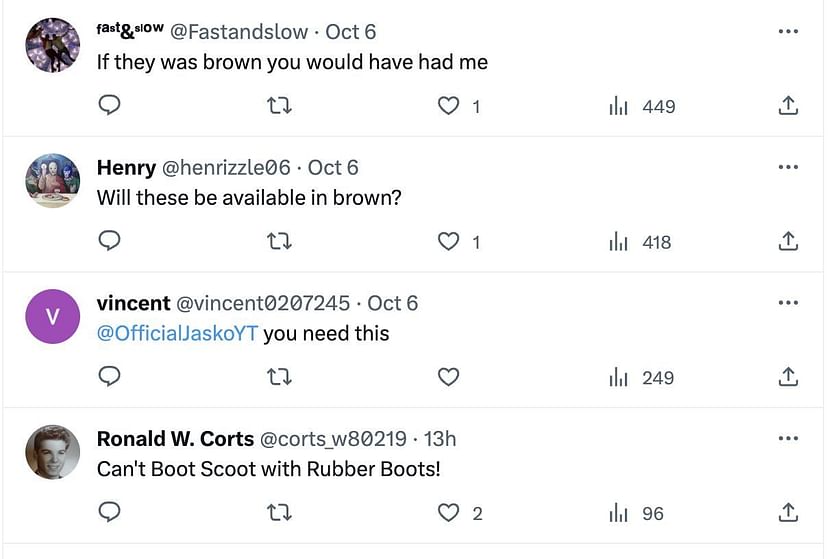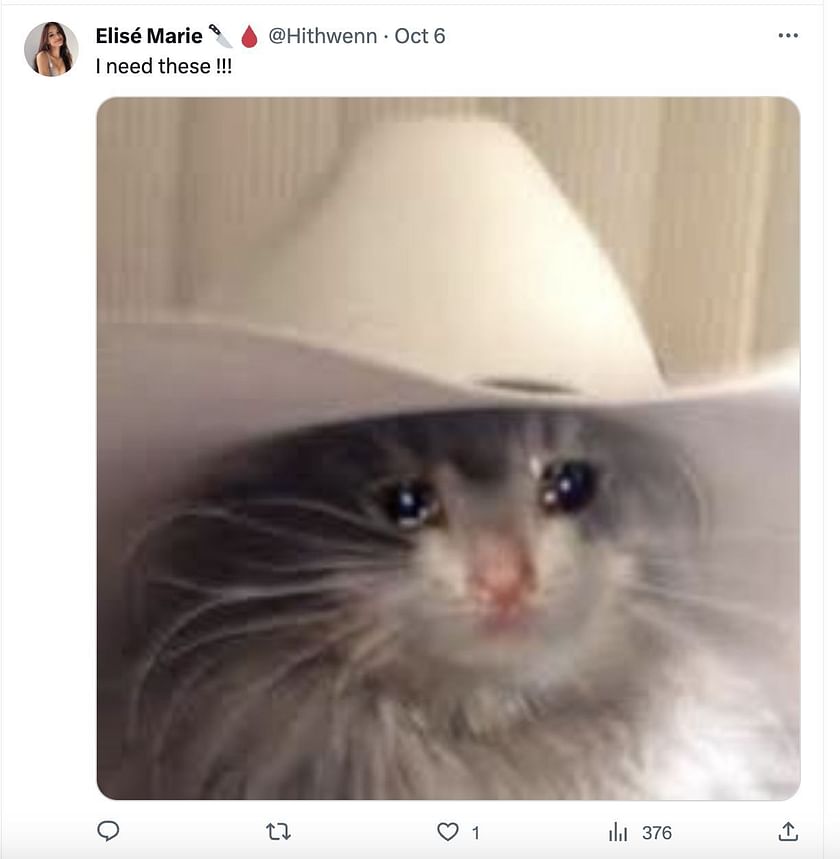 At the moment, the brand has revealed that the cowboy boots will be up for sale in many parts of the world, but have not named specific countries as of yet.
Edited by Anantaajith Raghuraman