Just days after Afghanistan's remarkable win over defending champions England in Delhi, the Netherlands added another unforgettable chapter to their fairytale story by stunning in-form South Africa with a 38-run triumph in Dharamsala on October 17.
It was never meant to happen this way, but the Netherlands love to tear out the narrative and stomp all over it. In pursuit of a competitive target of 246 runs within their allotted 43 overs, South Africa did start steadily but then floundered soon after and kept losing wickets in quick succession. They collapsed to 44 for 4 from 36 for no loss, and this is when the Dutch started to believe.
They have always spoken about making it to the semi-finals, and it has also been scoffed at. No one was laughing now, certainly not David Miller and Heinrich Klaasen, who still put up a fight. But the Netherlands were not blinking, as they picked up both Klaasen and Miller soon. Without Keshav Maharaj's late contribution, the margin of defeat would have been even greater.
---
South Africa looked hassled against the Netherlands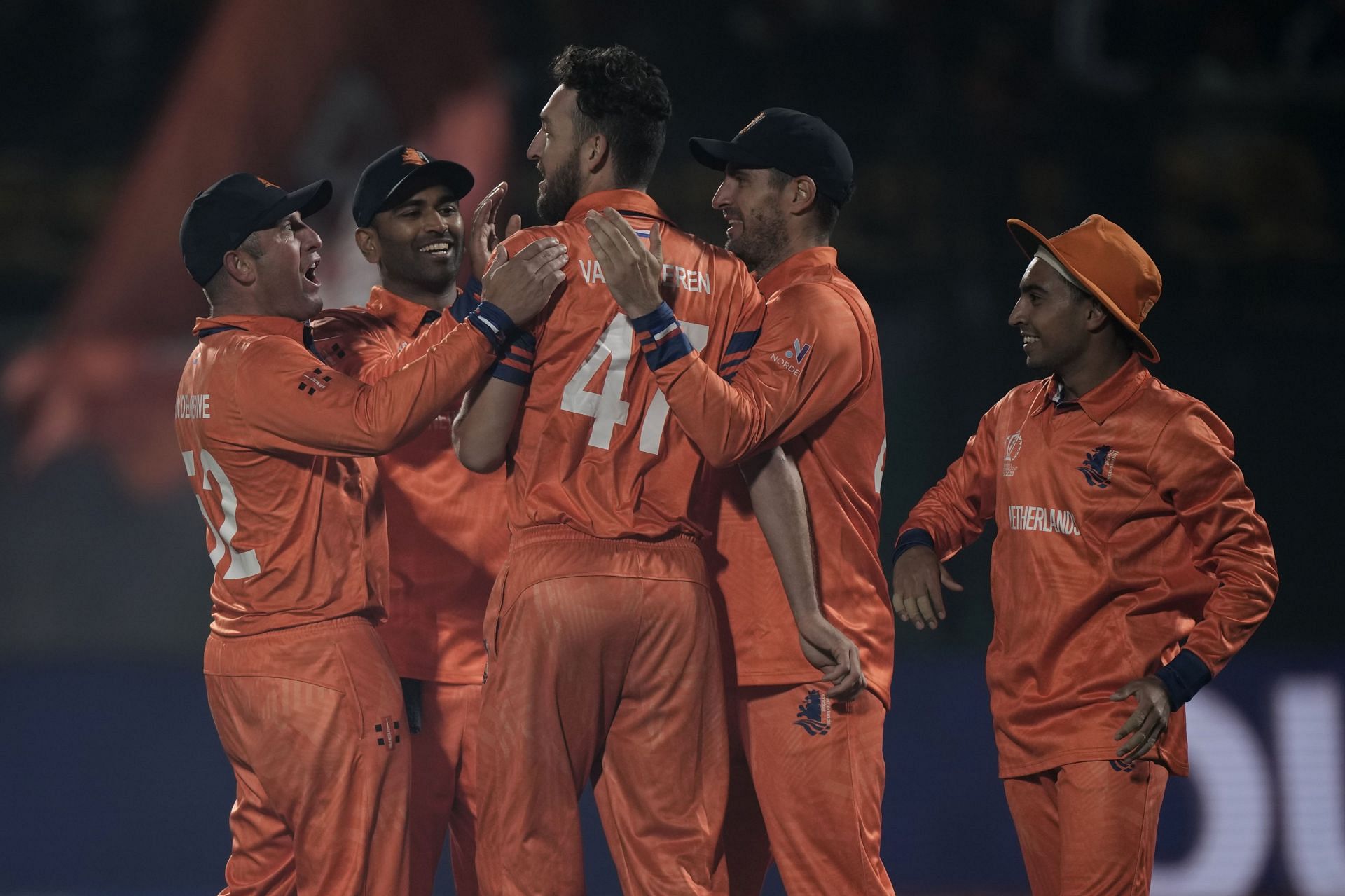 It all started when their middle order unsettled South Africa's bowlers. The knock-on impact was when they outfielded the Test-playing nation. South Africa missed three opportunities, including a challenging return catch offered by Van der Merwe to Gerald Coetzee in the 37th over.
Coetzee bowled the final delivery of the innings to Edwards, and the South African team was so engrossed in their lbw appeal that they allowed the batters to sneak in a second leg bye. This summed up the innings, the match, and everything else in between, and this was how the Netherlands played the full day.
In so many ways, this was a bigger upset than what Afghanistan achieved over England. The track at Delhi assisted spinners, and Afghanistan had a score to defend. On favourable tracks, the trio of Mohammad Nabi, Rashid Khan, and Mujeeb ur Rahman can challenge any batting order.
All these bowlers have played all across the globe and know how to handle pressure and plot dismissals. They squeezed England, never let them off the hook, and it felt very organic in front of a crowd that was cheering them on.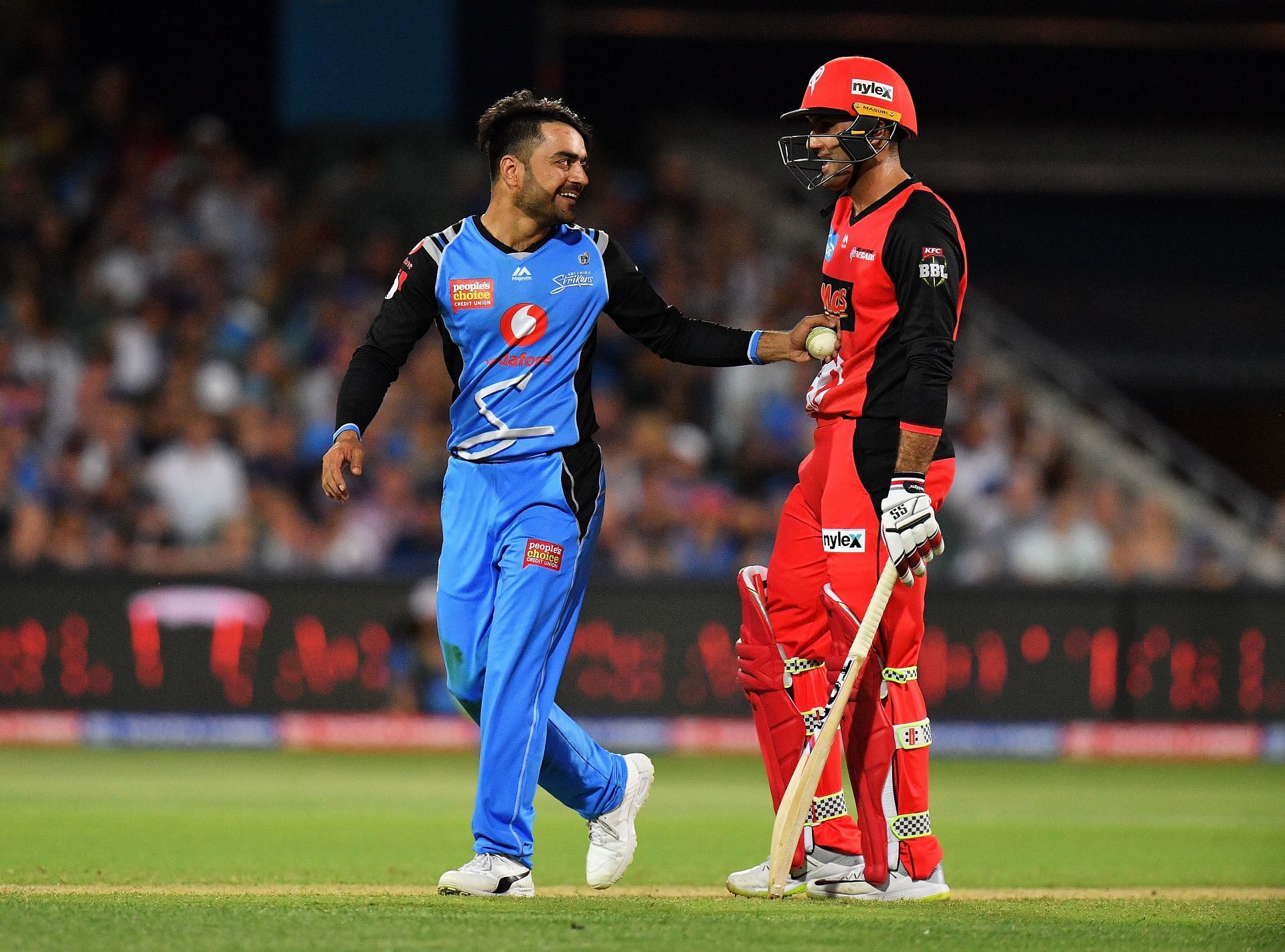 The same cannot be said about the Netherlands. Fast bowler Paul van Meekeren, a man who, in 2020, resorted to delivering food via Uber Eats to make ends meet as Covid forced all competitions to be postponed.
Van Meekeren played a pivotal role by claiming two crucial wickets, Aiden Markram and Marco Jansen, which dealt significant blows to South Africa's chances. This is what makes this win even more special for the Netherlands – a bunch of players who play because they want to knock out a Test-playing nation – a side that was smashing all other opponents coming into this match.
And now, put this into context – this win in Dharamsala is only their third in 23 matches at the men's ODI World Cup. They won previous games against Associate teams – Namibia in 2003 and Scotland in 2007.
By all means, this is a bigger upset. Afghanistan beating England might look colossal, but considering the experience, the conditions and the occasion, it was certainly not a shock. Dutch shocked South Africa – once in Adelaide last year and now in Dharamsala!
Edited by Shamik Banerjee