Nate Tibbetts, an Orlando Magic assistant coach, is all set to become the head coach of WNBA's Phoenix Mercury. Tibbetts has been a well-respected coach in the league in the past few years. He was previously the assistant coach for the Portland Trail Blazers and the Cleveland Cavaliers.
According to ESPN's Adrian Wojnarowski, the new deal makes Tibbetts the highest-paid coach in the WNBA history.
This season, the Mercury had the league's worst record at 9-31. To improve the team, new owner Mat Ishbia has been trying to make unprecedented changes regarding his team.
•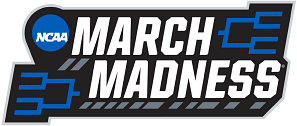 Ishbia previously hired Nick U'Ren, the Golden State Warriors' director of basketball management, to become the general manager of the team. U'Ren and CEO Josh Bartelstein were tasked with finding the head coach for the Mercury, and their search ended with Tibbetts.
Moreover, the Mercury recently announced that they are going to build a dedicated, $10 million practice facility.
Vanessa Nygaard began last season as the Mercury's coach. However, the team fired her after a 2-10 start. Nikki Blue, an assistant coach, took the intern head coach job. However, the team didn't improve as it went 7-21 in the rest of the season.
Phoenix Mercury stars Brittney Griner and Diana Taurasi plan to re-sign with the team
Despite the horrible season, Phoenix Mercury stars Griner and Diana Taurasi expressed their intentions to remain with the team next season. They are also hopeful to play in the 2024 Paris Olympics and represent Team USA at the event.
"Phoenix is home. It's where I've been," Griner told reporters. "Me and my wife literally just got a place (here). This is it."
When asked about her participation in the Olympics, Griner said that if she got the opportunity, she would definitely play for her country:
"There's no greater honor than playing for the USA, playing for your country. I've got some really good memories with Team USA, so I would love the chance to continue that."
Griner is on the cusp of becoming a free agent. The Phoenix Mercury star returned to play for her team this season after being released from her detention in Russia.
She had also said that she would not play overseas unless it was for the Olympics.
Edited by Joseph Schiefelbein