Texas and Oklahoma renewed their Red River rivalry at the iconic Cotton Bowl Stadium as ranked teams for the first time since 2011. The game will be held at the neutral Cotton Bowl Stadium in Dallas, Texas.
Since 1937, the Cotton Bowl has held the annual bowl game after which it took its name. The stadium was originally named Fair Park Stadium but adopted the Cotton Bowl moniker after being the de facto host of the classic game.
One other prominent match hosted at the famous stadium is the intense rivalry game pitting the Texas Longhorns against the Oklahoma Sooners.
•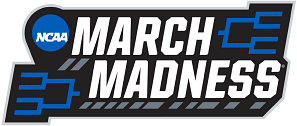 What makes the clash so intriguing this year is that the Texas Longhorns have a perfect 5-0 record and are ranked No. 3 in the AP polls while the Oklahoma Sooners also have a flawless 5-0 record and are ranked No. 12.
Seating capacity and attendance record at the Cotton Bowl
It is the largest stadium in the country without a permanent tenant although it has hosted several teams in the past. Some of them include the Dallas Cowboys, Dallas Texans, Dallas Tornado, FC Dallas, and the SMU Mustangs.
The stadium has a seating capacity of 92,100 and the highest recorded attendance is 96,009.
The coaches have their say on the Red River rivalry
Texas coach Steve Sarkisian enjoys the Red River Rivalry, averaging 48.5 points in these clashes since he took over as coach of the Longhorns.
In his press conference on Thursday, Sarkisian reminded his players of just how fortunate they were to be taking part in such a huge fixture.
"When they come out of the tunnel Saturday, I want them to take a moment to kind of look around," Sarkisian said. "How many people would love to run out of the tunnel at the Cotton Bowl and Texas-OU in the Red River Rivalry and play in that game?"
Oklahoma coach Brett Venables was more cautious in his view of the game in his Thursday press conference.
"Our vision, if we're fortunate enough to win the game, we'll be 6–0 going into a bye week with the back half of a season to go and still have a lot of work to do," Venables said. "If for some reason it doesn't work out the way we want it to, we'll still go back to a bye week and still have the back half of the season to attack and try to get better."
This will be the last Red River Rivalry played under the Big 12 banner as the two teams have left the conference for the lucrative SEC (Southeastern Conference).