Aaron Jones and Jonathan Taylor remain tremendous running backs and good fantasy football choices. In most weeks for most seasons, we would be discussing who is better than the other purely on the merits of their games.
But here we have a quandary. Aaron Jones has missed two games this season and just came back in the last week against the Detroit Lions. He was limited in practice this week too.
Meanwhile, Jonathan Taylor is yet to feature this season after being on the PUP list due to an ankle injury. Add in his public disagreement with his franchise and you will find a lot of intrigue there.
•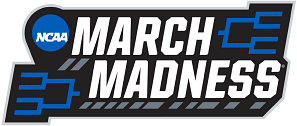 " data-lazy="//staticg.sportskeeda.com/skm/assets/promotional-content/2023/nfl/start-sit/desktop_w5.png?h=412″ />
All of that can translate into uncertainty for fantasy football managers. Here, we break it down for you to help you decide who you should start.
Is Aaron Jones a good pick in fantasy football Week 5?
Aaron Jones is ranked among the third tier of running backs on average by outlets and ranks among the top 20 in the position.
He has played two games this season, with a hamstring injury holding him back. In the opening week of the season, he had a solid game with 41 yards for nine carries. While that may not seem much, it is a solid 4.6 yards per carry. He then missed the next two weeks before getting just 18 yards in five rushing attempts against the Detroit Lions at 3.6 yards per carry.
Having played last Thursday and not again until Monday this week, there is a chance he gets more time to rest and recuperate. Also, last week he played against the Detroit Lions, who have the stingiest run defense at 60.8 yards per game and this week he plays the Las Vegas Raiders who allow 134.3 rushing yards per game.
Is Jonathan Taylor a good pick in fantasy football Week 5?
Jonathan Taylor has had a contract dispute with the Indianapolis Colts, but that seems to be resolved now. He has, reportedly, signed a 3-year $42 million contract with the franchise.
However, there is the small problem of an ankle injury that is still bothering him. Last season was the worst of his career as he had just 861 yards in 11 games. But the season before that, he made the Pro Bowl as he topped 1800 yards and scored 18 touchdowns in 17 games.
If he is fully recovered to return, he is expected to get most of the sacks after getting a new contract extension. He will face up against the Tennessee Titans, who are allowing just 70 rushing yards per game, in a divisional matchup.
Aaron Jones vs. Jonathan Taylor: Who should I start in Week 5?
Sometimes even when we have the data, it becomes difficult to crunch the numbers and arrive at a conclusion. Thankfully, we have our trusty Start/Sit Optimizer on the side from Sportskeeda.
It says to put our eggs in Aaron Jones' basket or Jonathan Taylor's and we agree. They are expected to get similar rushing yards, but the Green Bay Packers running back has a better opportunity in the receiving game.
While the Colts runner is a fabulous player, he has three receiving touchdowns in his career. Against a stiff run block like the Titans, receiving prowess becomes important. Historically, Jonathan Taylor has just 49.2 rushing yards per game in five faceoffs against the AFC South rivals.
Aaron Jones has 18 receiving touchdowns in his career, has played last week compared to Jonathan Taylor, and is facing a weaker rush defense with the Las Vegas Raiders. Therefore, while they both are fabulous running backs, Week 5 of the 2023 season sees us pick the Packers rusher.