The Dallas Mavericks will end their preseason against the Detroit Pistons on Friday (Oct 20) without Luka Doncic. As per the team's official injury report, the three-time NBA All-Star is dealing with a calf strain. Doncic injured himself in his return to Real Madrid while playing an exhibition game against the club.
Doncic played five minutes in that game before exiting the court. Dallas dropped to 0-3 in the preseason with a 127-123 loss to Madrid. Dallas seems to be cautious with their star's minutes moving forward. Coach Jason Kidd's comments suggest there's nothing to worry about, as he labeled the injury as a 'mild strain' once the MRIs came back.
According to NBA insider Marc Stein, the Mavericks are optimistic he will return for their season opener on Oct. 25 against Victor Wembanyama's San Antonio Spurs. Doncic has already had a busy summer playing in the FIBA World Cup for Slovenia, followed by playing significant minutes in the Mavericks' Abu Dhabi exhibition game against the Timberwolves.
•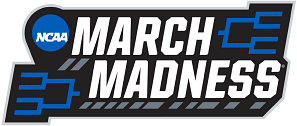 It's ideal for the Mavericks to rest him for the exhibition finale against the Pistons as it will give him good recovery time to be 100% when the season tips off.
---
Dallas Mavericks will rely on Luka Doncic this season
The Dallas Mavericks have recouped some of the lost depth last season after the Kyrie Irving trade. They signed Grant Williams, Seth Curry and Richaun Holmes this offseason. Meanwhile, Maxi Kleber is healthy and ready to go, while rookies Derek Lively II and Olivier-Maxence Prosper seem ready to contribute.
However, the Mavericks would still want Luka Doncic to be as available as possible. They are keen to bounce back after failing to make the playoffs last season. The Mavericks face an uphill task, though. The Western Conference is stacked again, with other teams improving their rosters too.
The Mavericks may not have the luxury to rest Doncic and Irving often. It will be interesting to see how Doncic deals with the workload. He has been in the summer on international duty, so he has logged more minutes than most superstars around the league. He's also had injury issues towards the end of the year in the last two seasons.
Luka Doncic dealt with a calf strain that forced him to miss the Mavs' first three playoff games in 2022. He missed a bunch of games in March this year, during which the Mavericks dropped in the standings.