The Los Angeles Angels announced Shohei Ohtani as a late scratch from their lineup against the Baltimore Orioles. Despite the fact that he is playing with a torn UCL, that is not the reason he is out of action. It is offically a right oblique issue, which is surprsing considering all the problems he has had with his arm this season.
Ohtani has made it exceedingly clear that his main pursuit is to win. Even with a major injury in what seems destined to be a losing season, he is doing everything he can to stay on the field. If this is taking him out of action, it must be serious.
The Angels announced the injury through their Public Relations account on X, formerly known as Twitter.
•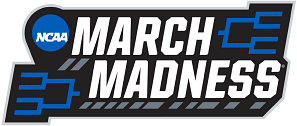 "Shohei Ohtani was scratched from tonight's lineup due to right oblique tightness" – Angels PR
This is obviously a major blow to the Angels chances to win, especially given the quality of their opponents. They would have needed a great outing across the board, now without their star their chances are slim to none.
Shohei Ohtani's injury issues are beginning to mount in a scary way
Just hours after Ohtani's agent confirmed that he would be undergoing a procedure soon, he is scratched with an abdomen injury. This could be a case of a injury being overcompensated for leading to a variety of other issues.
Even with these injuries, the two-way phenom is putting together one of the best offensive seasons of all time.
"Ohtani is leading the American League this year in runs, triples, homers, extra base hits, walks, intentional walks, slugging percentage, OPS, and probably some other things too. Oh, and he struck out 167 batters as a pitcher. Video game season" – Codify Baseball
Shohei Ohtani is a special player that we may never see the likes of again.
Edited by Nathan Borkowski