One of the greatest pitchers in Washington Nationals history, Stephen Strasburg, has announced that he plans on officially retiring from the MLB in September. After 12 seasons in the MLB, the 35-year-old will walk away from professional baseball after being unable to recover from fully Thorocaic Outlet Syndrome.
"BREAKING: Nationals pitcher Stephen Strasburg will retire. The World Series MVP and former No. 1 pick in the draft, who couldn't overcome complications from thoracic outlet syndrome, is tentatively planning a September announcement. (w @dougherty_jesse)" – @barrysvrluga
•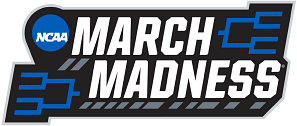 It's a disappointing end to Stephen Strasburg's MLB career, as injuries have drawn an end to a great pitching career. After entering the MLB as one of the most hyped-up pitching prospects in baseball history, Strasburg lived up to the billing. While he never reached "All Time" status, he more than proved his worth to the organization.
A three-time All-Star, Strasburg's career was derailed by injuries. Since the beginning of the 2020 regular season, the right-handed pitcher from San Diego, California, has only appeared in 31.1 innings.
While the Hall of Fame may not be in the cards for Strasburg when he is first eligible, he will remain a legend within the Washington Nationals organization. The veteran starter etched his name in club history by helping deliver the 2019 World Series to D.C., winning the World Series MVP in the process.
"#Nationals SP Stephen Strasburg is retiring, per @barrysvrluga This is a great opportunity to remind you that Strasburg was DOMINANT in the 2019 postseason, posting a 1.98 ERA over 36 1/3 innings pitched en route to a World Series title." – @MLBDeadlineNews
While Strasburg struggled with his health throughout his MLB career, it was the surgery he required to alleviate the symptoms of thoracic outlet syndrome in 2021 that was the beginning of the end for the ace. As he attempted to come back it was revealed that he suffered "severe" nerve damage, which he was never able to recover from.
A closer look at the MLB career of Stephen Strasburg
If Strasburg's career is indeed over, he will be able to reflect upon it with pride. Through his 12 seasons with the Washington Nationals, the starting pitcher posted a career 32.3 WAR with a 113-62 record. He will also finish his career with a 3.24 ERA and 1723 career strikeouts.
"World Series MVP Forever. Best of luck to Stephen Strasburg in retirement. What a career" – @StoolBaseball
Stephen Strasburg not only helped the Washington Nationals win the 2019 World Series, but he is also the current record holder in several major pitching categories in the franchise's history. Strasburg is the club leader in all-time strikeouts (1723), second in wins (113), and third among qualified pitchers behind only Pedro Martinez and Max Scherzer in terms of opponent batting average (.223).