Twitch streamer Felix "xQc" may have delivered one of the worst displays as a goalkeeper in the recently concluded Sidemen Charity Match 2023, receiving a rating of only 0.3/5 and suffering an 8-5 defeat. Adding to the disappointment, prior to the game, the streamer had boldly tweeted that he would retire from streaming reaction content if he ended up losing.
For context, the streamer had engaged in a month-long feud with individuals like HasanAbi and Ethan Klein from the H3 Podcast. This dispute revolved around the criticism that xQc was not offering substantial or insightful commentary when reacting to videos on his stream. The streamer, however, wrote this in a recent tweet:
"IF I LOSE I WILL NO LONGER DO REACT CONTENT. IT'S BEEN A PLEASURE."

" class="promoted-img" loading="lazy" width="1440″ height="220″ alt="fortnite-promotional-banner" />
---
xQc's performance in the Sidemen Charity Match to affect his streaming content?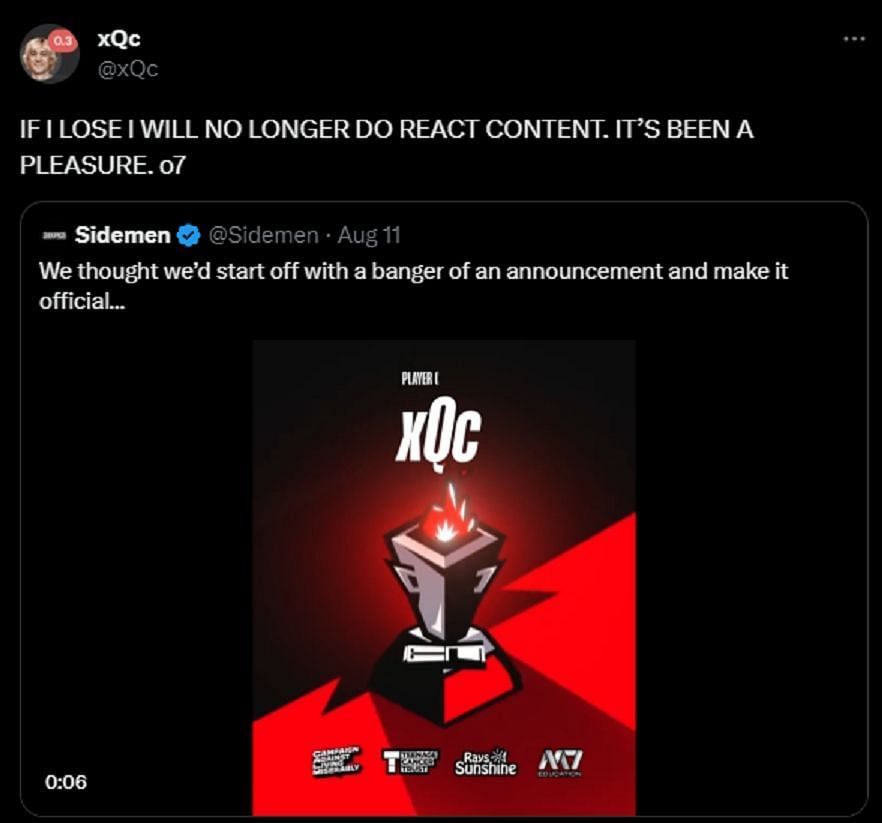 xQc has gained significant prominence as one of the foremost "Just Chatting" streamers, with his content often revolving around reacting to YouTube videos. However, a recent dispute has emerged between him and other content creators, as many believe that his reactions lack originality, essentially profiting from others' efforts.
Nevertheless, the streamer displayed an unusually high level of confidence leading up to the match, even staking his entire reaction content career on the line in case of a loss. Unfortunately, proceedings took a turn for the worse for him as he conceded eight goals and ultimately ended up on the losing side.
It's worth noting that Felix is a known troll and often jests about prominent topics. Given that much of his streaming revolves around reacting to other videos, it would be quite surprising if he were actually to retire from that type of content.
---
What did the fans say?
As expected, Felix has been subjected to a barrage of roasts and trolling from the online community since the result. Reacting to his earlier promise, fans said: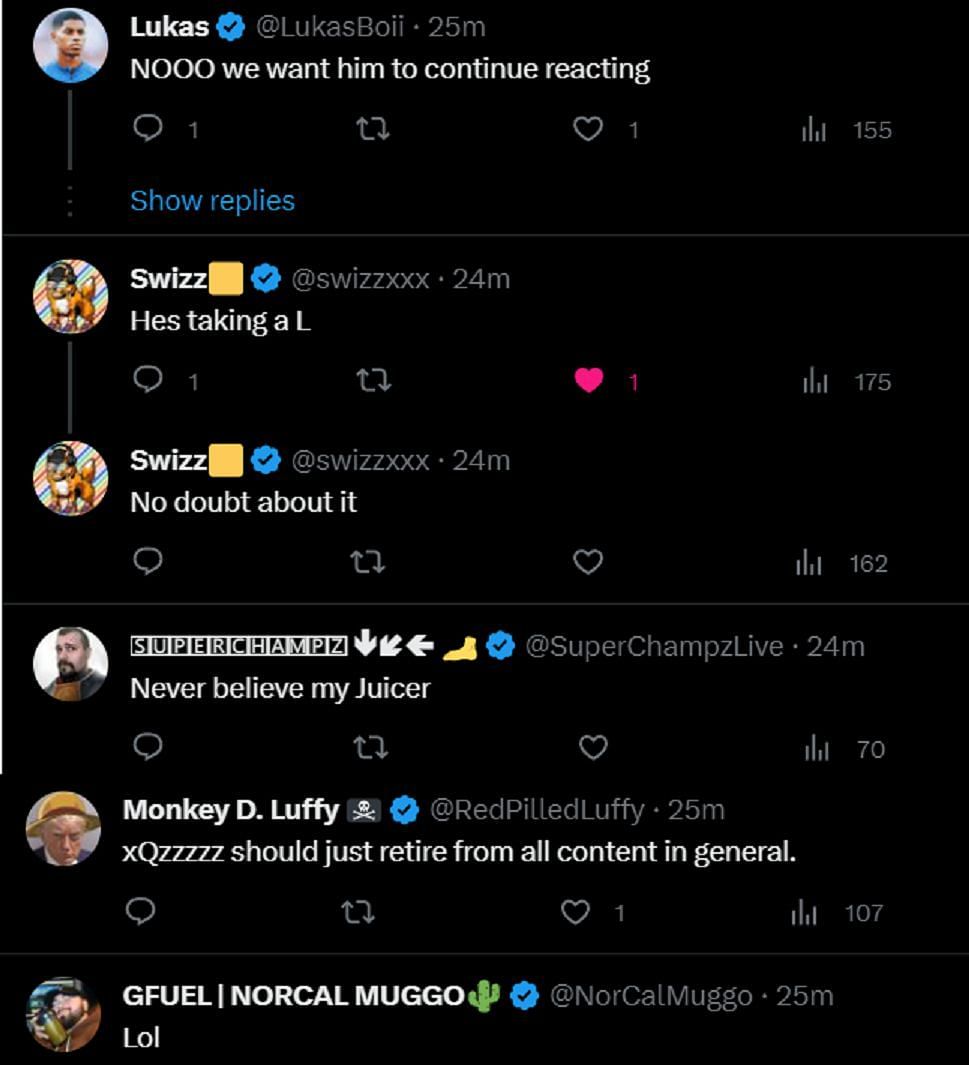 The Sidemen Charity Match 2023 turned out to be one of the biggest YouTubing events of the year, with the stream clocking over 2.4 concurrent viewers. To read more about the match, click here.
Edited by Sijo Samuel Paul