On Wednesday night, Giancarlo Stanton's 400th career home run came off of Detroit Tigers reliever Jose Cisnero. The jack came in the sixth inning and served as the winning run in the Yankees' 5-1 rout.
For Stanton, the milestone has particular significance. The 33-year old outfielder has been having one of the worst seasons of his career. Now hitting just .203, his .538 OPS in the month of June was the worst figure of any 30-day span of his career.
•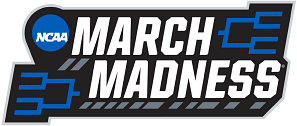 "400 career homers for Stanton. Nice moment for the big fella" – Eric Hubbs
A former MVP, his 400th home run was just his 22nd of the year. Save for a super-slugging month of September, 2023 will feature the lowest amount of home runs for Stanton since the 2013 season, when he hit 24.
Despite the very sluggish 2023 campaign for New York Yankees, many believe that Giancarlo Stanton's ascension to the 400-home run club has all but punched his ticket to the Hall of Fame.
In a post-game episode of the Jomboy Media podcast Baseball Today, former MLB star Trevor Plouffe observed that virtually every player to have hit 400 or more home runs by the end of their career is in the Hall of Fame. Currently, Miguel Cabrera of the Detroit Tigers and free agent Nelson Cruz are the only other 400+ home run players to have appeared this season.
"Giancarlo Stanton joined Miguel Cabrera and Nelson Cruz yesterday as the only players this season with 400+ career home runs!" – FOX Sports: MLB
Additionally, Plouffe claimed that Stanton's feat paves the way for another huge contract when he becomes a free agent in 2028, claiming:
"Someone will want him to hit 500 homers in their uniform"
Stanton was traded to the Yankees after his 2017 season with the Miami Marlins in which he hit an NL-best 59 home runs and 132 RBIs. The Fish are still on the hook for the vast majority of Stanton's gigantic thirteen-year, $325 million 2015 contract.
400th home run is a psycological win for Giancarlo Stanton
2023 will end up being the worst season for the Yankees in the better part of a decade. Injuries, ailments, and chronic underperformers have only themselves to blame.
However, at least by hitting a rather momentous personal milestone, Stanton can give himself a pat on the back, and remind himself that he is still one of the top sluggers in the league. Hopefully for him, the only way from here is upwards.